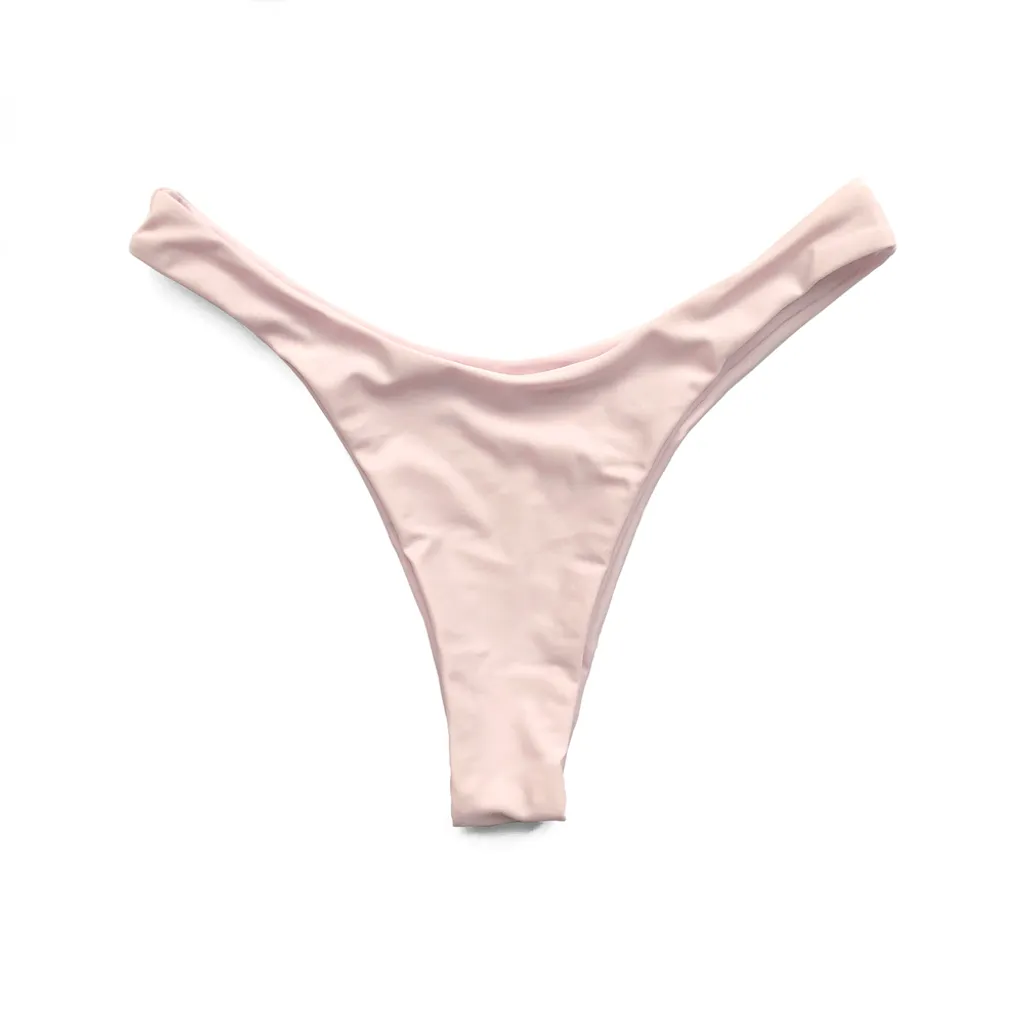 With little coverage and seamless finish. This bikini bottom will make your booty look its best. Complete the look with the matching Jenna Top.

80% polyester, 20% spandex.
To keep our swimsuits in the best looking condition, we advise to wash them by hand or use delicate setting in a washing machine.
This will be wrapped in a very gentle yet elaborate way.

Any inquiry: berrybeershop@gmail.com
Change currency by switching the button in the upper right.

--
材質│80% 聚酯纖維 + 20% 彈性纖維
尺寸│S / M (依常穿的下身尺寸來挑選即可)
泳衣泳褲分開出售,更自由!
可以依自己體型,分開選擇上下身的尺碼
可以打造自己風格,分開選擇上下身的顏色、款式
泳衣會被溫柔並精緻地包裝後才送到妳的手上

若顯示美金價格,可於右上方轉換貨幣,即能見台幣價格。
貼身衣物涉及衛生問題,除非重大瑕疵、寄錯商品,否則恕不接受退換貨。